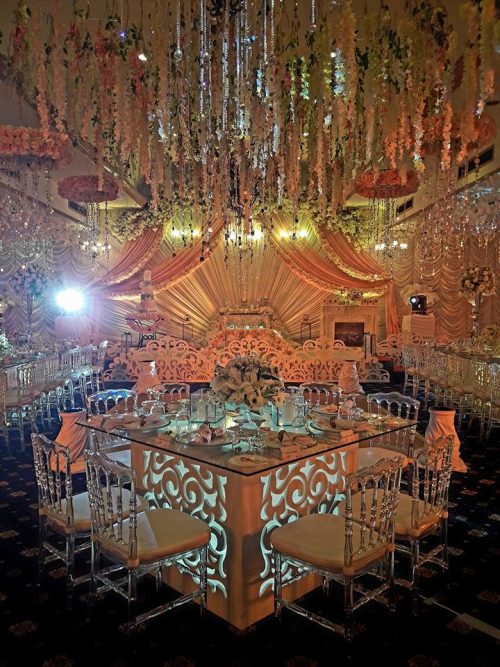 Definitely guaranteed to please, we arrange flowers for weddings, debuts, corporate shows, pageants, anniversaries, birthdays and other special occasions in the city, as well as the surrounding provinces of Mindanao.
Representing your individual taste and preferences, we are committed to serving you with the finest customer service that is tailored to your required criteria for your desired look, timeframe and most importantly, THE budget.
Thematic Displays
We have a wide selection of thematic and conventional displays for you to choose from. Some include unique and rare flowers from around the world as well as the better known varieties.
"Own Choice" Selection
Do you have a favorite flower that you simply want to surround yourself with on your special day? Simply indicate in the order form your favorite flower and we will do our very best to meet your requirements.
Displays for All Occasions
Aside from our wide range of arrangements, we also supply bouquets, hanging baskets, planted bowls and funeral flowers, all beautifully handcrafted to perfection by our highly trained floral stylists.
Other Services
Program Concept
Provision of Music CDs and Tape
Guest Management
Church Procession
Wedding Coordination Services
Hotel Preparation Assistance
Follow-ups of the Providers
20 pieces Program Cards