Weddings & Events Specialist in Davao Region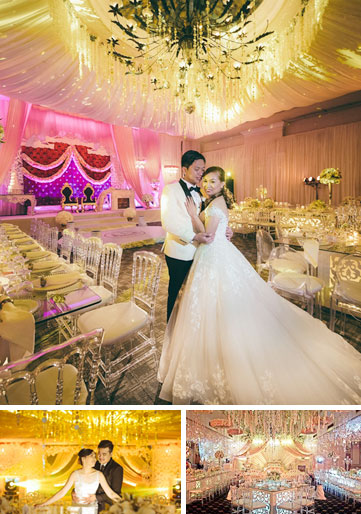 Since its perception and official unveiling in 1999, Golden Touch Flower Shop by Noel E. Tanza has been consistently providing quality and extremely creative services to its customers. We aim in providing innovative and hassle-free services at a reasonable price.
Based in Davao City, Philippines. Golden Touch Flowers Shop arranges flowers for weddings, debuts, corporate shows, pageants, anniversaries, birthdays and other special occassions, in all areas of the city and around the major provinces in Mindanao.
Consequently, Golden Touch plans and organizes events for such.
Our team of freindly and highlyqualified professional staff has created a selection of thematic and conventional displays fro you to choose from.
You will see and feel the floral exprience, which some of the varieties are freshly exported from different countries. Or you can use the "Own Choice" section during your free consultation. you can choose your own favorite flower which we can create into your dream bouquet.
Our event experts will be delighted to offer step-by-step assistance in taking care of your individual or corporate needs. All details are discussed and scrutinized up to the smallest concern.
Golden Touch Flower Shop also supplies a wide range of floral arrangements, bouquets, topiaries, hanging baskets, and even for commemorative instances. All are beautiful handcrafted to perfection by our highly trained floral stylists.
Our professional florists have acquired certificates of recognition from renowned flower arrangement agencies, and have even garnered awards from competitions, and recognitions from nationally leading newspapers and magazines.
Golden Touch Flower Shop by Noel E. Tanza guarantees your satisfaction, making your dreams come true…